At MJ'S Lobby bar we work to minimize our impact on the environment. We use biodegradable straws and we rescue fruits, wine, and edibles that most bars and kitchen would normally waste.
Black banana daiquiri
Bacardi Carta Blanca, Rescued Black Banana, Tumeric, Lime
145 SEK
Session Martini
Tanqueray Gin, Orange Wine, St Germain Elderflower
125 SEK
Negroni di Bergamotto
Bombay Gin, Italicus, Martini Roso, Martini Bitter, Orange Slice
155 SEK
London
Hendricks Gin, Orange Marmalade, Lemon Twist, Earl Grey Tea bag, Fever Tree Tonic Water
155 SEK
House Specials
MJ'S house cocktails are made to showcase our style and flavour profile. They reflect the current global trends from the best cocktail cities around the world.
Ship our bust
Macallan 12 Scotch, Oloroso Sherry, Rock Candy, Ginger, Lemon
160 SEK
Rooibos Cosmopolitan
Stolichnaya Vodka, Cointreau, Rescued Citrus Cordial, Rooibos, Burned Orange Oil.
140 SEK
Mimosa Sunrise
Calle 23 Tequila, Orange Juice, Beet Root Grenadine, Cava
145 SEK
Classic Cocktails
A great hotel bar should always house a good selection of classic cocktails. These are classic drinks for a modern drinker.
Bloody Mary
Stolichnaya Vodka, Dill Akvavit, Sherry, Tomato, Spice, Horseradish, Épic Riche
135 SEK
French 75
Tanqueray Gin, Rescued Wine and Citrus Cordial, Dry Cider
140 SEK
Knickerbocker Special
Bacardi Cuatro, Appleton Rum, Orange, Raspberry, Lemon, Dash Cream
155 SEK
Modern Cocktails
Trends come and go and every now and then some are great enough to stick around. Here's some of the best from our lifetime.
Vodka Espresso
Purity Vodka, Coffee Liqueur, Fruity Coffee by Lilla Kafferosteriet,
140 SEK
[Wa-hah-ka] Old fashioned
Calle 23 Anejo Tequila, Mezcal, Black Currant, Chocolate Bitters, Lemon Twist
160 SEK
Jackie Brown
Makers Mark, Spiced Maple Syrup, Benedicine, Chocolate, Orange Twist
155 SEK
Gin & Tonics
Simple enough to make at home, complex enough to be the topic of dispute.
Barcelona (aka the gold fish bowl)
Tanqueray Gin, Grapefruit slice, Juniper Berries, Melzer's Nordic Tonic Water
140 SEK
Malmö
Hven Gin, Dill Flowers, Wood Sorrel, Melzer's Nordic Tonic Water
155 SEK
Milano
Bombay Gin, Campari, Grapefruit slice, Fever Tree Tonic Water, Cava
140 SEK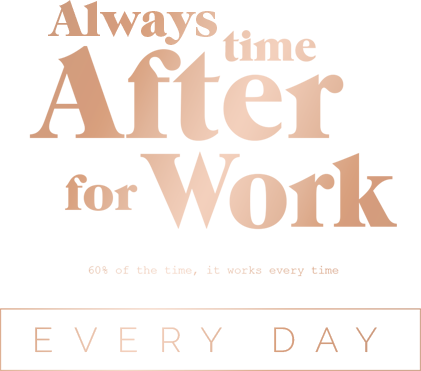 It´s always 5 a clock somewhere
The bar opens at 11 am every day with wine, beer &bubbles and at 16pm for cocktails!